The 8th annual Backcountry Ski & Ride expo returns on Thursday Oct. 19th!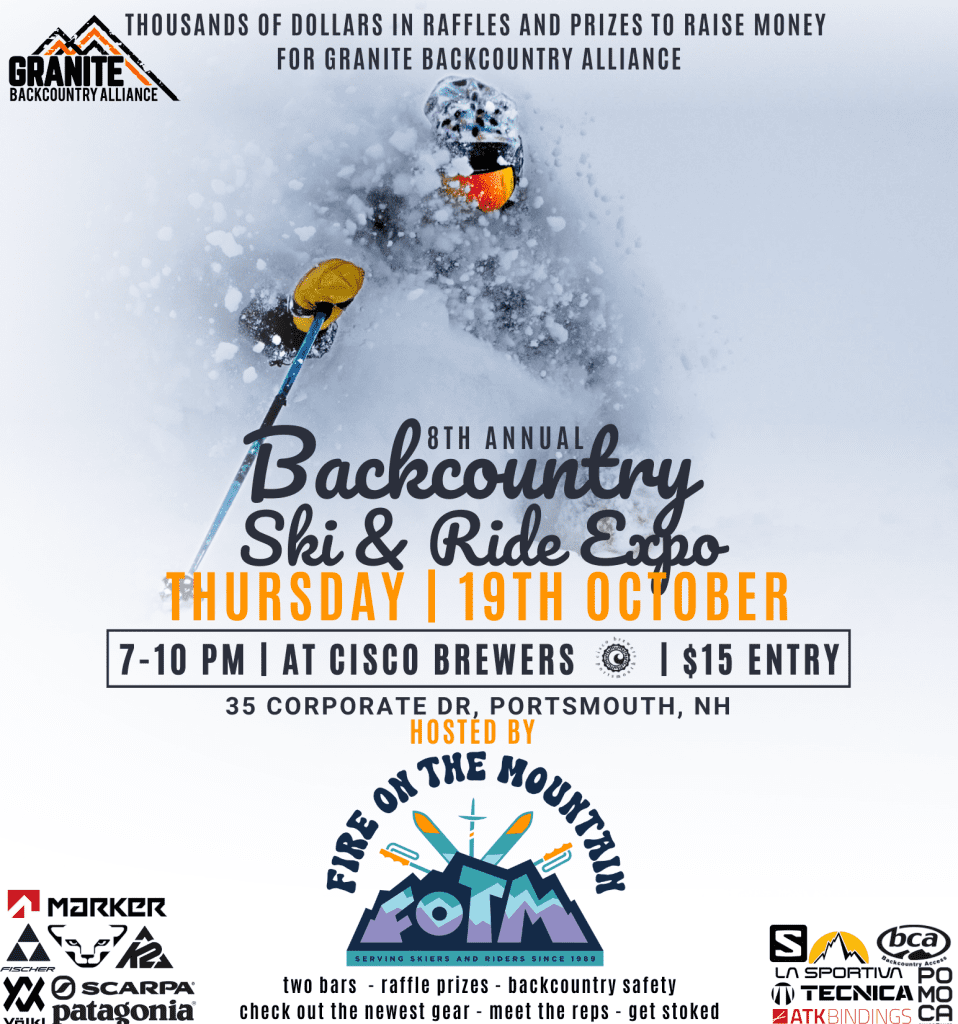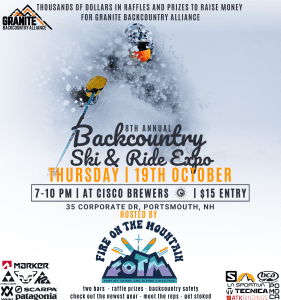 Fire on the Mountain Joins the Fun at Apple Harvest Day 2023!
Get ready, folks, because one of the most highly anticipated events of the year is just around the corner. On October 7th, 2023, downtown Dover will come alive with the vibrant colors, delicious scents, and joyful sounds of Apple Harvest Day. This day-long family event has been captivating hearts since its inception in 1985 and has grown into one of the region's most beloved festivals, drawing over 60,000 people annually.
A Cornucopia of Delights
Apple Harvest Day is all about celebrating the joys of the fall season, and this year is shaping up to be truly extraordinary. With over 300 vendors, there's something for everyone to enjoy. From arts and crafts to delicious local food, you'll find a cornucopia of delights that will delight the senses and fill your heart with autumnal warmth.
Live Entertainment That'll Make You Tap Your Toes
What's a festival without some toe-tapping tunes? Apple Harvest Day brings the best of live entertainment to downtown Dover. You can expect a diverse lineup of musicians and performers who will keep you entertained throughout the day. From folk to rock, there's a genre for every music enthusiast.
Fire on the Mountain: Your Outdoor Adventure Destination
But the real treat this year is the presence of Fire on the Mountain at Apple Harvest Day. If you're an outdoor enthusiast or simply looking for top-quality gear and advice, this is the place to be. Fire on the Mountain has been a trusted name in the outdoor community for over three decades, and they're excited to share their expertise with you.
Whether you're into hiking, camping, climbing, or just enjoying the great outdoors, Fire on the Mountain has you covered. Their friendly and knowledgeable staff will be on hand to help you find the perfect gear and provide expert advice to ensure your outdoor adventures are safe and unforgettable.
Join Us at Apple Harvest Day 2023
We couldn't be more thrilled to have Fire on the Mountain as part of Apple Harvest Day 2023. As a family event that's all about celebrating community and the beauty of the fall season, it's the perfect opportunity to discover your next adventure and gear up for it.
So mark your calendars for October 7th, 2023, and make your way to downtown Dover for Apple Harvest Day. It's a day filled with fun, food, music, and, of course, the expertise of Fire on the Mountain. Don't miss out on this fantastic event that's become a cherished tradition for so many in the region.
Hey everybody it's Bob from Fire On The Mountain, I just want to take a quick moment to tell you, we're super stoked this year with the 2023 Moment Ski collection out of Reno Nevada (US Made), they have a super innovative design. As always, the favorite is the Death Wish with the triple camber profile-nobody else is doing that this year (or any year), we have the Wildcat with the mustache rocker for the all mountain playful ski and we'll still have the Commander as well which has the metal for east coast ripping.
We've expanded the touring selection this year-we're going to have the women's Bella, similar shape to the Death Wish but much lighter The Wildcat Tour, always a favorite, and now we have the new Hot Mess for the ladies that can really rip it up. We're also going to have shop demos for people to try-andwe are the only shop east of the Mississippi that sell Moment Skis.
Check us out online at www.skifotm.com, or call us at 603-742-1019 to reserve a demo today.
Hey Everybody!
It's Bob from Fire On The Mountain, I just wanted to take a quick second to introduce a new brand for us this year, Cardiff Snowcraft out of Salt Lake City. We are really stoked that these guys were trying to get onto the East Coast and that they selected Fire On The Mountain as one of the shops to introduce this brand. There are three different shapes we are going to sell this year-we've got the Goat model which is your aggressive freestyle shape, The Crane which is a centered stance (more playful freestyle oriented shape)and we have The Powgoda, which is a tapered volume reduction free ride powder shape. There are 2 different builds: the Enduro build which is their standard construction, very technical, and then you've got your Carbon build for that ultra light-weight missile for those that have tons of disposable income. All the solid boards come as a split board, with the same shape, and the split boards come in both the Enduro and Carbon builds. So come check them out at skifotm.com, make an appointment or call 603-742-1019 so you can learn more about our new friends from Salt Lake City, Cardiff Snowcraft.
Hi Everyone!!!  
We just got a big shipment in of Burton Step-On products.    We have The Ions,The Kendos and The Photons as well as bindings.  The Ions are the highest end with every bit of tech including the lifeliners.  The Kendos and the Photons have the Imprint 3's.  All of them are heat moldable! 
Come visit us at the shop, or buy them now online and we can ship them to you (or you can easily pick them up too). 
www.skifotm.com
603 742 1019
It's Time For Back Country!
Hi Everybody, it's Bob from Fire On The Mountain.  We are hitting February, the snow is pretty good, and we just wanted to let you know for you back country customers that we still have some good inventory, especially in boots, there are deals to be had! So check us first when you're looking for touring gear.  We have left over skis, we have left over boots and they are priced to move!  https://skifotm.com/product-category/skis/skis-1/alpine-touring-1-skis-1/
Sign up by email to receive updated information about upcoming events.
FREE SHIPPING ON ORDERS OVER $100*
*ONLY APPLICABLE FOR ORDERS DELIVERED WITHIN THE CONTINENTAL US.
SKIS, SNOWBOARDS, AND SPLITBOARDS NOT ELIGIBLE.